Assess your health
Find the underlying causes of your problems with our easy online quizzes.
Symptoms & causes
Learn about your symptoms and their causes -- and how to find relief.
Shop our solutions
Doctor-formulated, proven in practice and trusted by women for over 20 years.
Explore over 1,000 articles on women's health
We've been helping women just like you
for over 20 years
Best vitamins for women's health
"I have been a long standing customer for about 15 years!!
…So very good to feel this healthy again!"
Margaret
This stuff really works!
"I found Women's Health Network when I was searching for holistic treatment for my pre-menopause symptoms…
Within 5 days I feel completely different. I'm back to my old self."
Marcy
Great company!!
"I have been using this company for my thyroid condition for many years.
Thanks for taking great care of your customers."
Candyra
Superb customer support!
"I have been in contact with this wonderful, knowledgeable, thoughtful group for several years.
They have taught me how to understand the symptoms I'm experiencing, offered helpful information and improved my life immeasurably."
Susan

Our most popular products
Exclusive formulas for many of the most frustrating problems in women's health,
plus the supportive supplements you need to take control of your health.
Why choose products from
Women's Health Network?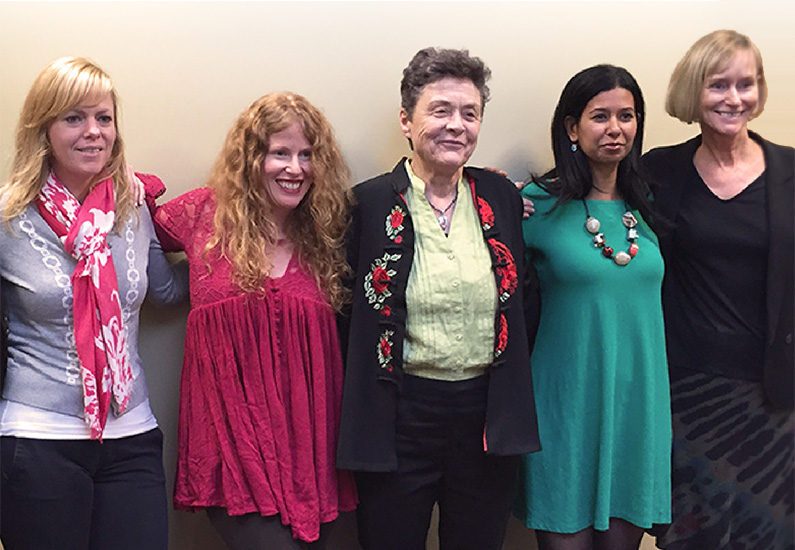 What's
unique

about us

We're a network of practicing physicians, experts and advocates, plus tens of thousands of women in our community, working together to change women's health.

About Us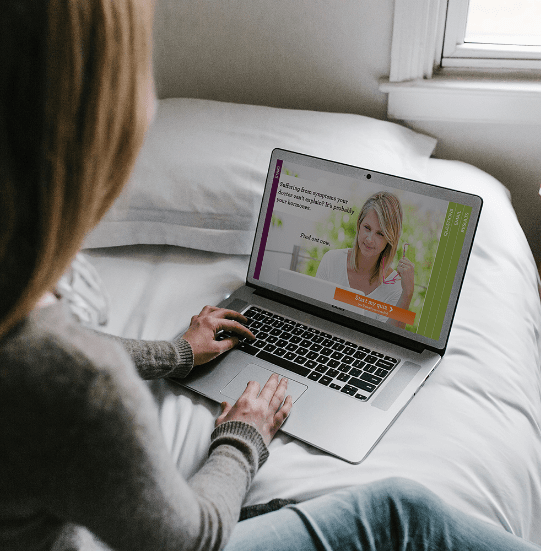 WHN health
quizzes
Our doctor-designed quizzes will help you find the underlying causes of your health problems and point you toward natural solutions.
Take a quiz
Over 1,000

articles & blog posts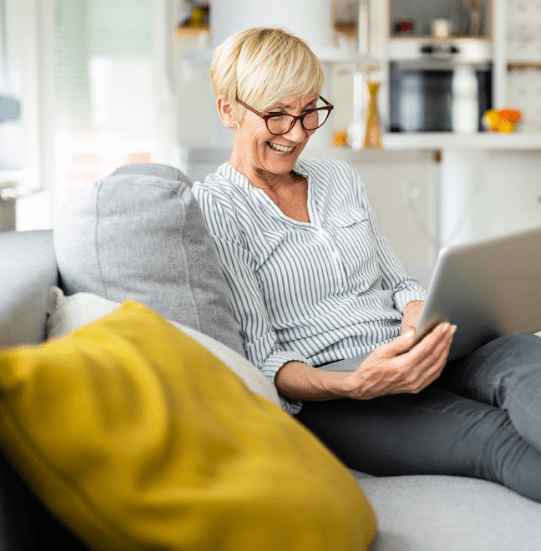 Over 1,000

articles & blog posts

Expert insight on over 40 of the most common health conditions women must deal with. Straight talk and useful tips, too.

Explore & learn
I'm too young for menopause. Why am I having symptoms?
You're likely having symptoms of hormonal imbalance. Most women begin to experience symptoms of hormonal imbalance in their 30's, which they know is too young for menopause – except in very unusual cases. The truth is, women can suffer hormonal imbalance at any age, though it's most common between puberty and menopause. The average age of menopause is 51, but quite a few women suffer significant symptoms of hormonal imbalance for 15 years or more before their "official" menopause. We're here to help change that.
I have a lot of health problems. My doctor isn't helpful. Can you help me?
You are not alone. Most women over 35 have a number of interrelated health issues. When those issues arise from hormonal imbalance – whether it's your thyroid, your adrenals, your sugar metabolism, your weight, or your sex hormones – conventional medicine is often disappointing.  You can have a free consultation with one of our wellness advisors anytime – just call 1-800-448-4919.
Although we do provide personalized health information, we can't practice medicine, and we insist you have regular medical checkups with a health professional. After more than 20 years of experience helping women, we think that many everyday health problems that plague women can be improved through high-quality supplementation, targeted nutrition, low-impact exercise and stress management.
I'm afraid to take hormones, even birth control pills. Should I be?
It's well accepted that all prescription drugs come with potential side effects and health risks, especially with long-term use. We believe that for many everyday conditions you should usually try a natural approach first, and turn to prescription drugs only if that fails. Conventional doctors tend to jump straight to pharmaceutical solutions because (a) they're often unaware of alternative therapies, or (b) they don't think their patients will do the work necessary to make the natural approach successful. The use of hormone therapy – mainly HRT and oral birth control pills – is controversial, and only addresses the symptoms of hormonal imbalance, not the underlying causes.
By contrast, WHN takes a root-cause approach to address the underlying issue at its source. In our experience, only a relatively small percentage of women don't see adequate improvement using this natural approach. But certainly there are women for whom HRT is essential, and it's worth the risks.
Alternative health seems a little woo-woo to me. Is WHN based on science?
The short answer is yes, WHN's information and products are based on rigorous science. All of the articles we publish, and the formulas we offer to women, are developed, reviewed, tested and approved by practicing physicians and credentialed health experts. Alternative health and natural therapies are currently taught at most American medical schools, and the science is thoroughly-developed and well-established. Our work always combines science and what is proven effective in practice.
I make the health decisions in my family. Can my husband and daughter use your products?
Yes, our products may be used by anyone over the age of 16. Women are more susceptible to hormonal imbalance, suffer 80% of the cases of autoimmune dysfunction, and are more affected by inflammatory disorders – among other differences. But men and women share almost all the same basic biological and metabolic processes, including most of their endocrine systems. It's well-known at WHN that we sometimes have three generations of women on our products – grandmother, mother and daughter.