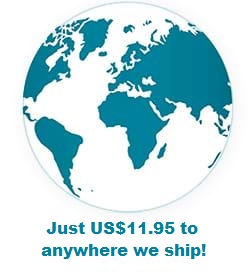 Women's Health Network supplements go global!
Special US$11.95 flat rate shipping worldwide
Women's Health Network helps women overcome difficult symptoms so they can enjoy optimal health. Over the years, we've worked with hundreds of thousands of women, providing effective, natural solutions and wellness support, and we can help you too.
Whether you need to relieve symptoms, lose weight, support daily wellness, or create healthy skin, hair and nails, we've got the supplements you need. We also offer comprehensive programs in key health categories that come complete with information-packed eGuides delivered via email. These programs can provide quicker, longer-lasting results so you feel better, faster.
Top-quality products and service
You can rely on supplements from Women's Health Network
All our products are:
Doctor-formulated according to the latest scientific research on women's health and supplementation.
Natural and effective at relieving symptoms and helping you stay healthy, happy and resilient.
100% guaranteed — if you're not satisfied, you'll get a refund of your full purchase price.
Made in FDA-inspected labs with each batch lab-tested for purity and safety. Each bottle contains exactly what the label says.
Women's Health Network wants you to feel great every day — no matter where in the world you live. And with our amazing new shipping options, it's a lot easier, and less expensive, to order any of our popular, natural supplements.
International Shipping via FedEx Cross Border TRAKPAK:
Explore Women's Health Network for information, answers and solutions for your most important health issues. Or give us a call at +1-207-699-3993. We're here to listen and help.
International shipping terms & conditions
Browse our SHOP now to find solutions for:
Our website content and all business transactions are conducted in English.