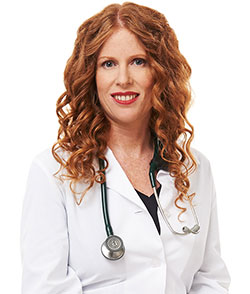 Sharon Stills, NMD, is a primary care health practitioner who provides therapeutic and diagnostic services to women. She founded one of the largest and most successful Naturopathic Clinics in the country and now sees patients in a unique retreat setting where they receive specialized one-on-one care in Tucson, Arizona. She practices comprehensive natural holistic healing systems that promote self-healing without the use of drugs.
Education
Southwest College of Naturopathic Medicine & Health Sciences
Naturopathic Doctor, Naturopathic Medicine/Naturopathy
1997 – 2001
Experience
Naturopathic Medical Doctor
Naturopathic Solutions, Inc.
Founder & CEO
January 2002 – Present
Dr. Stills' specialties include menopause symptom relief, anti-aging medicine, bioidentical hormone replacement, European biological medicine, vitamin and supplement therapy, homeopathy, isopathy, botanical medicine, intraveneous therapies, acupuncture, colorpuncture, desert flower remedies and hydrotherapy. She also develops whole-body remedies and teaches patients how to use food as medicine. Other areas of expertise include cancer, autoimmune disease, thyroid and adrenal imbalances, digestive disturbance, and emotional imbalances such as anxiety and depression.
Destination R.E.D./DrStills.com
Founder, CEO, Naturopathic Medical Doctor
January 2011 – Present
Dr. Stills has improved upon the outpatient clinical model by creating a new paradigm that will deliver effective medicine to women in a personalized retreat setting. Dr. Sharon Stills has built R.E.D. on a foundation of 3 principles that can change the life of anyone who embraces them wholeheartedly: R. Re-invent your health. E. Explore your spirit. D. Discover your sexy.
Certifications
Dr. Stills is a certified Mindfulness Stress Based Reduction Teacher based on the Work of Jon Kabat-Zinn and is one of the few certified AUM Meditation Leaders trained in the United States by the OSHO Humaniversity in Holland. She is currently pursuing further training in Ayurvedic Medicine.
Professional Memberships/Affiliations
American Association of Naturopathic Physicians
Arizona Naturopathic Medical Association
Oncology Association of Naturopathic Physicians
Dr. Stills has helped thousands of women transition gently through the different stages of their lives in order to experience more joy and happiness every day through her program RED. Dr. Stills develops content and reviews articles for Women's Health Network and is a sought-after lecturer and natural medicine consultant.
To get to know Dr. Stills better, see her answers to the questions we ask all our contributors.
Get to know Dr. Stills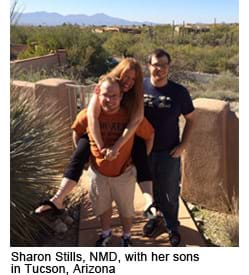 1. Book or movie that changed your life?
Movie: Schindler's List. One of the biggest things this movie taught me was that we need to remain open to all the impressions we are receiving from the world around us. I was a single mom of young kids and had recently begun medical school and simply went to this movie to "escape" for a couple of hours. I ended up having a profound life-changing directional moment. For the first time I felt a connection to my Jewish roots and heritage, which has deepened and become more meaningful as time passes. These opportunities can happen to you at any time, in any place, from any experience so my greatest lesson is to be in the moment, to have my eyes wide open and to pay close attention to my experience.
Book #1: The Celestine Prophecy by James Redfield. In my early 20's, I just devoured this book — I literally didn't sleep (I wasn't aware of adrenal health back then!) and just read the book. This book became a mantra for me and connected me to a community of like-minded people.
Book #2: Full Catastrophe Living by Jon Kabat-Zinn. This book introduced me to Mindfulness Meditation which has shaped my personal and professional life and had the greatest impact on my emotional, mental, physical and spiritual well-being.
2. Favorite healthy snack?
I love raw organic chocolate, coconut ice cream and gluten-free cupcakes. And I also love to feed others my healthy treats so they can see that going gluten-, dairy- and soy-free can be fantabulously delicious! Other favorite snacks include rice cakes with almond butter and fruit juice sweetened jam, avocado chocolate pudding, grilled veggies and hummus.
3. What do you do for exercise?
Daily Bikram Yoga has been my exercise of choice for the past 3 years. In 90 minutes, I receive an intense workout with the added experience of a moving meditation that brings peace and stillness. I also get complete body detoxification and intense sweating that leaves me drenched as if I had been caught dancing in a rain storm. This practice of showing up every day allows for true discipline to blossom in my life. It also helps me recognize that doing the same thing over and over isn't boring and doesn't lead to perfection. Instead, it brings an awareness of change, growth and allowance for being where I am in each and every new moment. I also hike a lot near my home in Tucson, Arizona and have just purchased a road bike – it's white and R.E.D.
4. Guilty pleasure?
First of all, I just believe in pleasure and I have no guilt when indulging. My favorite pleasures include:
Taking a bath and creating the full experience – candles, oils, soaps, bubble bath, incense, a magazine, music, the tub's massage jets, fluffy towels waiting to caress me, the view out my picture window, the warmth of the water and the peace that settles over my body. Calgon had it right – Take me away!!!
Spa days — give me a facial, a massage, a body-wrap, a mani-pedi, cucumber water, a plush robe and a lounge chair and I'm one happy lady!
The occasional TV Binge – currently showing – Breaking Bad – Oh my!
Crème brûlée with whipped cream, lobster, sushi and raw oysters.
Lying in my hammock and reading novels all day long, especially Jodi Picoult's yearly novel. She's my absolute fave!
5. Favorite hobbies and things to do when you have time off?
I love to play my flute, dance, listen to music, peruse art museums, wander through gardens, attend the symphony, or go to poetry readings. I also like to challenge myself by fire-walking, visiting a sweat lodge, parasailing, skiing, kayaking, or going rock climbing. And I recently discovered that performing in the local murder mystery dinner theater show is a fun outlet for creative expression.
6. If you could go anywhere in the world, where would it be?
My bucket list is quite long. The next countries on my list are Thailand and Israel, and I am planning to climb Mt. Kilimanjaro — perhaps you'd like to come along?
7. What's most exciting to you about working with Women's Health Network?
One of my mottos is, "Leap and the net will appear." Two years ago, when I closed my clinic and made a commitment to deliver health care in a new way, I trusted that a platform such as Women's Health Network would show up and it did. This site is the work of an amazingly talented group of individuals who have a level of passion and integrity that matches my own. I am truly grateful to be a part of Women's Health Network's mission to educate women and improve their health. Making a difference in so many women's lives is beyond exciting — it's a dream come true!
8. How did you become interested in women's health?
My own health challenges set the stage for needing to understand how to be a healthy woman. It was a natural progression for me to share my knowledge and experiences with other women so they could benefit as well. And because we are subjected to a huge amount of misinformation, misdirection and corporate-driven agendas, I am driven to educate, empower and enlighten every woman possible. Women are beautiful, powerful and intelligent — they embrace change, share it with their families and ultimately transform the world.