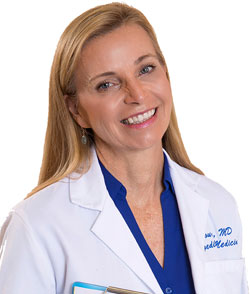 Pier Boutin, MD is a board-certified orthopedic surgeon who focuses on nonsurgical methods to help her patients regain health and remain active. Dr. Boutin's areas of expertise include arthritis, sports medicine, knee meniscus tears, fractures, osteoporosis and menopausal symptoms. As an expert contributor, she researches and writes content for Women's Health Network.
Dr. Boutin is a graduate of the University of Ottawa Faculty of Health Sciences. She completed her medical residency at University of Florida Orthopaedic Surgery, along with a fellowship in total joint replacement and a specialization in sports medicine.
In addition to her more than 20 years in surgery and private practice, Dr. Boutin has volunteered around the world, including in the aftermath of the 2010 earthquake in Haiti. There she performed life-saving surgeries, along with her father, who is also an orthopedic surgeon.
Dr. Boutin's philosophy is to promote health and vitality, incorporating conventional medicine while offering more progressive options in the treatment of orthopedic conditions.
To get to know Dr. Boutin better, see her answers to the questions we ask all our contributors.
Get to know Dr. Boutin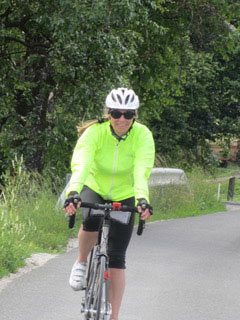 1. Book or movie that changed your life?
I really liked the book Cutting for Stone by Abraham Verghese. I also enjoyed The Kite Runner and A Thousand Splendid Suns by Khaled Hosseini.
2. Favorite healthy snack?
I like raw almonds and apples. I am a snacker.
3. What do you do for exercise?
I mostly bike long distances, and I also like hiking and skiing. I try to exercise every day, and I try to cross train because my body doesn't do so well anymore with doing the same thing every day.
4. Guilty pleasure?
My favorite thing is fruit popsicles — especially mango flavor.
5. Favorite hobbies and things to do when you have time off?
I have four kids and I work full time. So my favorite thing to do is sitting around the table, enjoying a meal and chatting with them. I've done a lot of traveling in my days, but I don't do that as much these days.
6. If you could go anywhere in the world, where would it be?
I've never been to Vietnam, and I'm really interested in visiting that area. I would also like to take a trip with my kids to Iceland. I think there is so much of nature's beauty there that is different from where we live and what we've seen — including the Northern Lights.
7. What's most exciting to you about working with Women's Health Network?
I'm a strong women's advocate, so it feels good to reach out to help people, especially women.
8. How did you become interested in women's health?
I'm interested in everybody's health, but in orthopedics most of the studies are around men's sports injuries. As a woman I thought we needed a little extra attention that wasn't available.