By Dr. Pier Boutin, MD
This is part 2 of our special 3-part series on how women can prepare for surgery to minimize stress and optimize their recovery.
In part 1 of our series, you took some "big picture" steps to start preparing for surgery. In the final days and minutes before your procedure, it's time to wrap up surgery prep so that when the big day arrives, you're feeling as confident and comfortable as possible.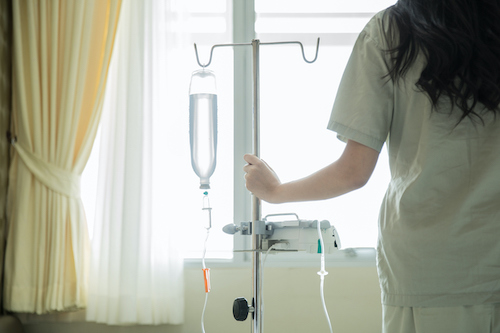 Are you ready for the final countdown before your surgery?
Please note that all steps listed below are general tips and may not be applicable to your particular procedure. Always check with your healthcare provider for specific instructions that fit your situation.
Surgery prep countdown
One week before your surgery, do this…
Visit the hospital or clinic ahead of time. Learn exactly where you have to go on the morning of surgery.
Prepare your home. For major surgery, you may want to move a bed to the main floor to avoid stairs. Remove small carpets to avoid tripping.
Prepare and freeze one week of meals ahead of time. Buy groceries and spend some surgery prep time organizing your kitchen to make it easier to reach certain foods if your movement will be limited.
Ask your surgeon for the post-op prescriptions and perhaps a stool softener and fill them before surgery if possible.
Avoid alcohol.
Avoid constipation before and after surgery. As part of surgery prep, increase fiber intake and drink more water to stay regular.
If you haven't stopped smoking yet, it's not too late. If you quit now, you will still decrease post-surgery complications. Get help here.
Pack a hospital bag. Helpful items to take with you include:

Easy slip-on and off clothes.
Warm pair of wool socks
Music with headphones
Ipad with pre-downloaded light movies
Phone and electronic chargers
Favorite pillow
Sweater or pashmina
Toiletries: Disposable toothbrush, toothpaste, lip balm, lotion, etc.
Night light
The day before your surgery, do this…
Stay well hydrated up to 8 hours before surgery, or as instructed by your health care provider.
Have a light dinner. Avoid heavy creams and meat.
Wash with an antiseptic cleanser. Do not scrub. Do not use perfumed products. Do not apply lotion.
Lightly swab each nostril with rubbing alcohol the night before and morning of surgery.
The morning of your surgery, do this..
You may use a small amount of water to brush your teeth and take prescription medications for blood pressure, cholesterol, diabetes or thyroid issues.
Don't forget your hospital bag.
Leave jewelry and credit cards at home.
Bring your medical insurance card and a picture ID.
If surgery is scheduled late in the day, have a light clear liquid meal up to eight hours before surgery.
As part of surgery prep, inform your family and friends that although surgery is scheduled for 8 am, it may not start until 9 or 9:30 am. There are nursing and anesthesia surgery prep steps that need to be taken. You may not hear from the surgeon for more than four hours after start time and for a two-hour procedure. Let your support people know so they're not worried why there is a delay in hearing how things went.
Surgery prep is all about what you can control
The later in the day your surgery is scheduled to take place, the greater the chances the surgery will not start on time. Sometimes surgeries can moved up to earlier in the day, sometimes they simply cannot be moved. Accepting this reality can reduce a lot of the anxiety that comes with waiting. Surgery prep is all about focusing on what you can control.
In Part 3 of our series, find out how to bounce back after surgery.
Last Updated: December 28, 2021