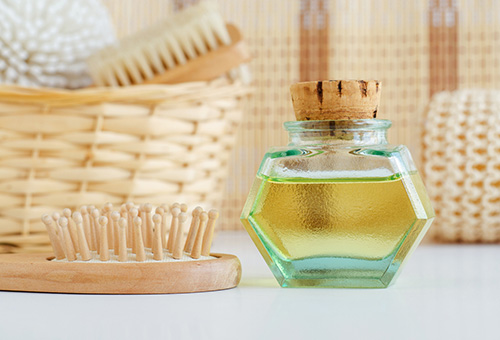 One of the many traditions of the ancient medicine of Ayurveda is regular massage, also known as Bahya Snehana. Massage is thought to be especially important in the cold winter months as a way to give the body added warmth and moisture.
Ready to tap into the soothing power of Ayurveda? Our special massage oil recipe includes ginger to encourage circulation, turmeric to help improve join function and cardamon to reduce swelling and invite a sense of of comfort calm.
Ayurvedic Winter Massage Oil
Ingredients
3 ounces sesame oil
10 drops of ginger essential oil
10 drops of turmeric essential oil
10 drops of cardamon essential oil
(Don't have essential oils? Sub in ground 1/2 tsp of each herb. You will need to take an extra step to stir before use.)
In a bowl, mix all ingredients well and then transfer to a glass jar. Massage oil all over your body, focusing on your joints and any patches of dry skin. Follow the massage by adding heat to your body — either by sitting by a warm fire or taking a warm bath or shower. Rinse and blot dry skin to remove oil.
Last Updated: June 24, 2021