Supposedly, only 8% of us keep our New Year's resolutions. Ouch! But what if you could make one easy resolution that made the harder ones come true? Turns out that's not wishful thinking. There are five supplements that really help us with our most common resolutions — like losing weight, sleeping better, and enjoying more energy. And your timing is perfect!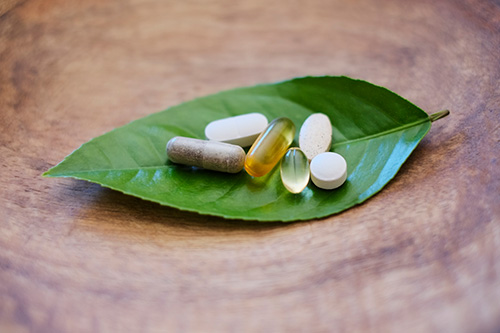 Goal 1: Lose weight
Try: Probiotics
If weight loss is your number one resolution (again!) this year, you can make 2020 different with extra help from probiotics. In one study, people taking a probiotic lost twice as much weight as people who didn't. Probiotics are also essential for women over 40, for improved gut health, immune regulation and cholesterol balance. They also reduce your risk for vaginal and urinary tract infections.
Goal 2: Get more (and better) sleep
Try: Melatonin
Melatonin is a hormone produced in the brain that naturally makes you become less alert and more ready for sleep. But after 40, your body makes less of it. Supplementing with melatonin works with your own circadian rhythm to give you better, more dependable sleep — and who doesn't want that?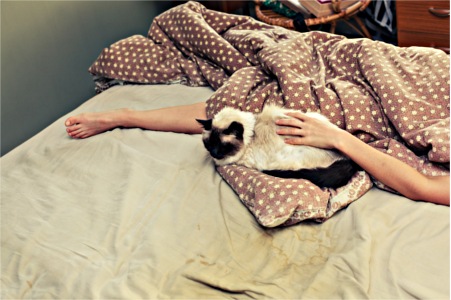 Goal 3: Have more energy
Try: B vitamins
Most women feel a big boost in energy when they consistently get more B vitamins — especially vitamin B12. In addition to being key nutrients for energy production, B vitamins are very important for clear thinking and a stable mood.
Goal 4: Take the edge off stress
Try: Passionflower
Want to keep calm and carry on so that every little thing doesn't get to you? Try the natural approach to lowering stress levels with passionflower (Passiflora incarnata). This powerful plant is thought to effectively increase the availability of GABA (gamma-aminobutyric acid), a chemical relaxant made in the brain.
Goal 5: Supercharge your overall health
Try: Vitamin D
Sure, there are lots of nutrients that can boost your overall health, but no single one is a better bet than vitamin D3. Low levels of this essential vitamin are surprisingly common and are linked to cancer, diabetes, heart disease, and especially osteoporosis. Vitamin D is one of the easiest and most affordable supplements to add every day.
Most vitamins and nutrients are easy to get in food. Try a multivitamin/multi-mineral complex to help fill in the gaps if your diet isn't always the best it could be. And being consistent with supplements is extremely important if you want to enjoy their full benefits.
Here's to a happy, healthy 2021 and resolutions you can actually keep!
References
Jumpertz R, Le DS, Turnbaugh PJ, et al. Energy-balance studies reveal associations between gut microbes, caloric load, and nutrient absorption in humans. Am J Clin Nutr. 2011 Jul;94(1):58-65.
Sanchez M, Darimont C, Drapeau V, et al. Effect of Lactobacillus rhamnosus CGMCC1.3724 supplementation on weight loss and maintenance in obese men and women. Br J Nutr. 2014 Apr 28;111(8):1507-1519.
References found here: /menopause-and-perimenopause/best-foods-for-menopause.aspx
| | |
| --- | --- |
| | You can read more about foods and nutrients that will make a difference in how you feel with the article 5 best foods for menopause. |
Published: December 30, 2018 - Last Updated: March 30, 2021
BACK TO TOP