Do you have a secret sexual fantasy, or perhaps even more than one? Lots of us do, though we may not tell anyone about them. Let me assure you, not only is it okay to have sex fantasies — it's normal and healthy and fun and doesn't hurt anyone. Having sexual fantasies is so common that many of us have the same ones.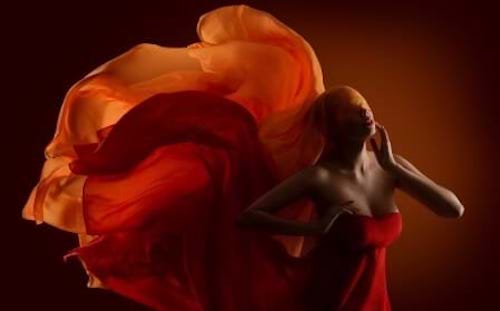 What if you're ready to take your personal sexual fantasy out of your imagination and play it out in the real world? Where do you start? Does your fantasy involve another person, or multiple people? How might you go about introducing the idea to them? What if your fantasy is complicated, with lots of moving parts? Will it even be possible to make it real?
To make your fantasy reality, you've got to think it through. Your fantasy may just unfold like flower petals opening in slow-motion in your head, but if you want to bring your fantasy thrill scenario out into the light, you need a plan.
The first and most important question to ask yourself is: Should my fantasy stay a fantasy? Not all fantasies are safe, appropriate or legal enough to bring into physical form. Other questions to answer before you plunge ahead:
Is your fantasy physically and/or emotionally safe (or at least a consensual risk) for all involved?
Does your fantasy allow for the informed consent of everyone involved?
Could your fantasy potentially involve a trip to the hospital or jail?
When it comes to choosing a fantasy to bring to life, it's always best to follow the wise erotic advice of my friend Frazier: "Don't be stupid."
The nuts and bolts of turning your sexual fantasy into reality
Once you've established that your fantasy is appropriate for the earthly realm, how do you get started on making it real? First, give yourself permission to receive the delights of your naughty, wild, silly, crazy, out-there (yet risk-aware and consensual) fantasy. You've probably been keeping your fantasy under wraps for a long time so tell yourself on a deep level: it's okay for me to take this step.
Next, you need to break down your fantasy into actionable steps. Think of yourself as the author and director of a play who's about to stage your fantasy from beginning to end. Consider how you will sort your "script" into large acts made up of smaller scenes and figure out what will be necessary for each scene.
Some things to think about:
Who's in my fantasy cast? Do I need a new partner — or several of them?
How can I ensure safer sex in my fantasy?
What's the setting for my fantasy? Do I need to go someplace special? A field? A dungeon? A crowded movie theater?
Do I need a costume? Props? Scenery?
Do I need to practice using any specific accessories or equipment?
Is everything I need for my fantasy available to me? If not, can I find it or locate someone else who can fill the order?
You may decide that some aspects of your fantasy aren't practical. Let's say your fantasy is to have sex with a beautiful stranger while you're hanging from a fire escape behind the Starbucks near your office at 3:00AM. That won't be possible as written if you're in a monogamous relationship that you want to keep monogamous.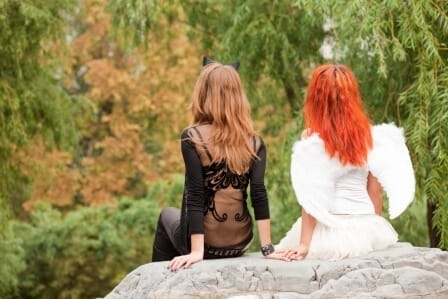 Keep in mind: your fantasy doesn't have to be all or nothing
If certain parts of your fantasy don't fall into place, don't make the mistake of thinking, "If I can't have everything in my fantasy, then what's the point?" There are always a lot of options for fantasy fulfillment.
Your monogamous partner might agree to dress up like that stranger you're lusting after. They may be more than willing to act out the rest of your fantasy, maybe even learning suspension-rope bondage, if you're really lucky! So if you're looking for a certain kind of turn-on, it's smart to stay open to alternative ways in which you could make your fantasies come true.
Very elaborate fantasies may be more challenging to make happen but that doesn't necessarily make them impossible. If you break down a complex fantasy into smaller pieces it's much easier to find solutions for each part. I have friends who plan some fantasy scenes for a year or more before they act them out. The anticipation makes the actual experience even hotter. So be patient and keep at it.
Know what you want from your fantasy
When we're younger, many of us joke, flirt, smirk, swagger and act our way into becoming sexual beings. We may talk a big game, but we may not know exactly what we want or how to go about getting it.
You are no longer an adolescent. You can allow yourself to get what you want from sex — even if you first have to figure out what that is. Perhaps you do know exactly what you want but are still convinced that it's wrong or shameful. Please remember, all fantasies are normal, no matter how wild or taboo.
If you wish to make your fantasy a physical reality and you have the informed consent of everyone involved, it's more than normal — it's something plenty of other people would like to do, too. And I say that confidently, without even knowing what you want because, trust me — I've seen a lot.
Okay. It's time to get started. You're about ignite your imagination and break out of old habits so you can find a more exciting, stimulating and satisfying sex life. Have fun!
Last Updated: June 9, 2021