You don't have to have a ton of money and a sex shop around the corner to enjoy sex toys. You can find toys to enhance your sensual and sexual pleasure right at home. In fact, you can turn almost anything in your own home into an extremely fun sex toy. I call items that serve this dual purpose "pervertibles," and the kitchen is a one of the best places to find them.
Kitchen pervertibles are great because they:
expand your erotic imagination
save you lots of money
provide hours of sexy fun
The adventure starts when you and a lover begin your search for pervertibles. There are so many kitchen thingies that are delightfully naughty. If you're anything like me, you'll laugh your sides sore (or shriek in horror) as you imagine an erotic purpose for all your kitchen items. Some provide sensation and some are good for impact play (thwack!).
Here are 6 kitchenware items that can be repurposed for a rousing and sexy good time: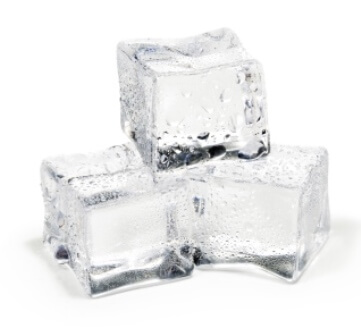 Ice cubes
Want to feel a little chill as things heat up between you and that someone special? Run an ice cube anywhere along the body from head to toe. Ice cubes are all-natural sensual fun. Although you might think that they're best in the summer, you'll soon discover that an ice cube on the skin can sometimes feel like fire, especially if you're blindfolded — two sensations in one!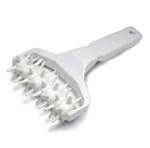 Dough prickler
This fabulous little device was originally intended to roll out extra air in dough, but it can also be used to tickle your senses. Try running it up and down the inner thigh or along your lover's back as a precursor to a massage.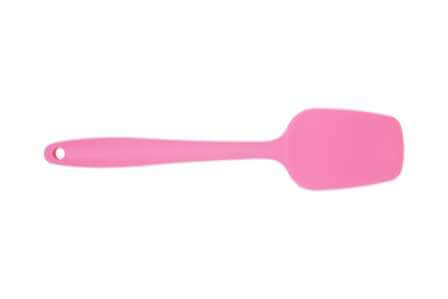 Spatula
Try out some "impact play" with a silicone spatula. It's lightweight and easier to handle than a traditional paddle. You can use it for gentle (or not so gentle) spankings on muscled areas of the body. Just stay away from the feet, belly, spine and kidneys.
Chip clips
Chip clips are intended to close up a snack food bag but if you use them with caution, you can pervert them for play. Many folks like them as nipple clamps, but you can apply them as pinch toys pretty much anywhere on the body. Just be aware that the longer you leave clips on, the more intense the sensation will be when you take them off. So start with just a few seconds or up to a minute to see how it feels. This is a great way to increase sensitivity and explore the thin line between pain and pleasure. If chip clips lead you to explore store-bought nipple clamps, you can find some with adjustable tension and made from a variety of materials.
Meat Tenderizer
Want to try a sensation toy with a little rough and tumble to it? Check out a meat tenderizer. Gently tap your partner's bottom with it to warm them up for a nice massage or a naughty spanking. Consider covering it in plastic wrap to vary the sensation and to keep it sanitary.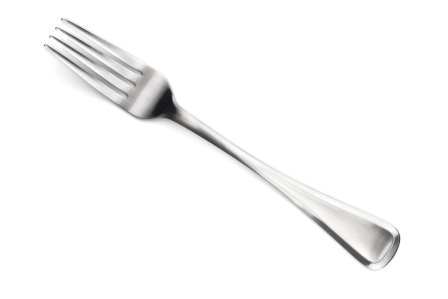 Fork
A fork is not simply a food delivery system. This essential utensil is another great toy for teasing the skin. Gently brush the tines along your lover's arm or along the bottom of their feet for a sensation ranging from a sweet little tickle to a tantalizing scratch. Also good for careful pricking.
Everything in your kitchen looks different now, doesn't it?
The next time you walk into your kitchen you'll likely see a lot more possibilities for delightful, delicious fun. Just take care with your choices. Practice a little on yourself first so that everyone receives maximum pleasure with no unpleasant accidents. With a little creativity and some handy kitchen pervertibles, you can cook up an amusing and exciting erotic feast in the comfort of your own home.
Now go rummage in that junk drawer and see what you can come up with!